Expert Witness & Litigation Support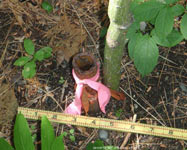 Over time our experienced surveyors have been called to support clients as an expert witness in arbitration, depositions and court testimony.
Litigation necessitates our support in the areas of boundary opinion regarding the collection and discovery of facts that may lead to evidence that support right of way locations, deed interpretations, measurement techniques and location of easement rights. These services are usually engaged by an attorney directly. Our services have included survey opinions, measurements for timber trespass, accident scene location, deed review, practical location techniques and review of work by others. At issue in some of the cases we have been involved are land and riparian boundaries, easements, encroachments, probate resolution of real estate, partition actions and trespass. We hope to assist the attorney in finding resolution to ambiguities and boundary related issues or disputes.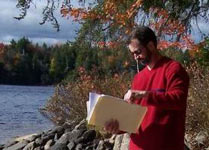 Capabilities:
Expert Witness
Exhibit Preparation for Arbitration or Court
Litigation Support Reviewing of Deed and Plan Documents
Deed Sketches