Residential & Commercial Boundary Surveying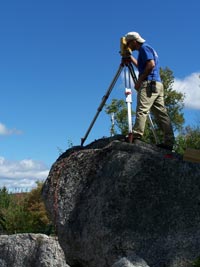 Plisga & Day offers a variety of boundary related services such as title research, field investigation, road review, corner monumenting, or line marking. These services are combined to furnish a product requested by the client.  Boundary Surveys are performed on the smallest of camp lots to large tracts of land. ALTA/ACSM Land Title Surveys are a nationally standardized boundary survey and are often requested for commercial properties. Mortgage Inspection Sketches are an instrumental step in obtaining most bank loans. While not a full boundary survey, these inspections serve a specific purpose. In some situations, research may be all that is needed. We also prepare custom Title Sketches or Surveyors Certificates and often work with other professionals, such as attorneys, to solve questionable parcels.
Capabilities include:
Retracement Surveys
Records Research
Plan Preparation
Monumentation
Problem Resolution
Expert Testimony
Mortgage Loan Inspection
Acreage Verification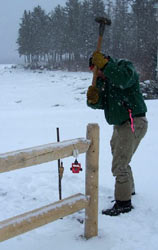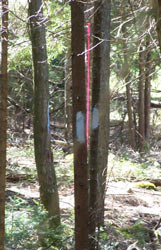 Following are a few highlights of Plisga & Day boundary surveys:
9,000 acres in Prentiss, Maine. Plisga & Day performed standard boundary surveys and subdivided a portion into lots. Many areas were not accessible by vehicle, including crossing a river on foot holding the field equipment overhead!
Standard boundary surveys of several paper company dams, including one on the United States and Canadian Border. These surveys required extensive research of deeds, paper company history and conversations with local historians.
Land Title Surveys for commercial properties such as Motel 6. These surveys meet the requirements of the ALTA/ACSM Land Title Survey.
Surveyed and monumented several wetland conservation easements for the United States Government.