Specialty Service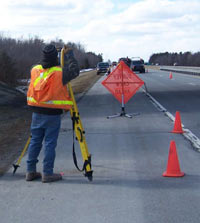 Plisga & Day enjoys the challenge of unique surveying applications by adapting or creating measuring techniques and technologies.
Capabilities:
Mean High Water Survey
Hydrographic
Accident Site Mapping
Environmental Site Mapping
Volume Monitoring
Surveying with Robotics
RTK Stakeout and Location
Static GPS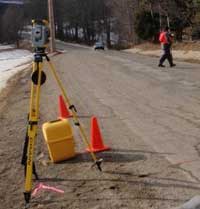 Several examples of special projects include:
River cross-sections across the Penobscot River to show Bangor Hydro-Electric Company the results of the removal of existing dams and for proposed dams.
Forensic and accident plans showing site conditions for automobile accidents, a snowmobile accident in Yarmouth, Maine and a skiing accident at Sugarloaf USA. Several of these plans were used as exhibits in their associated court case.
Elevations of the lake floor adjacent to Green Lake Dam for use in reconstruction plans of the Bangor Hydro-Electric Company dam.
Environmental site mapping of existing domestic wells in LaGrange, Maine. The Maine Department of Environmental Protection monitored wells for contamination from underground pollution.
Volume monitoring of gravel pits, landfills, and bark piles throughout the state of Maine.